10 Healthy Breakfasts Coming Right Up

When it comes to breakfast the possibilities are endless! But when it comes to busy people, the search for a light, quick, tasty dish for breakfast becomes more difficult. Here are 10 recipes and recipes for healthy and easy to prepare dishes that are suitable for breakfasts for busy people and those who want to keep a diet. Bon appetit!
Healthy breakfasts...if the regular omelet simply does not satisfy you, there are a variety of healthier foods, satisfying more and much more interesting for fast and easy breakfasts. From muffins and omelets and vegetables to a luxurious quinoa pancake.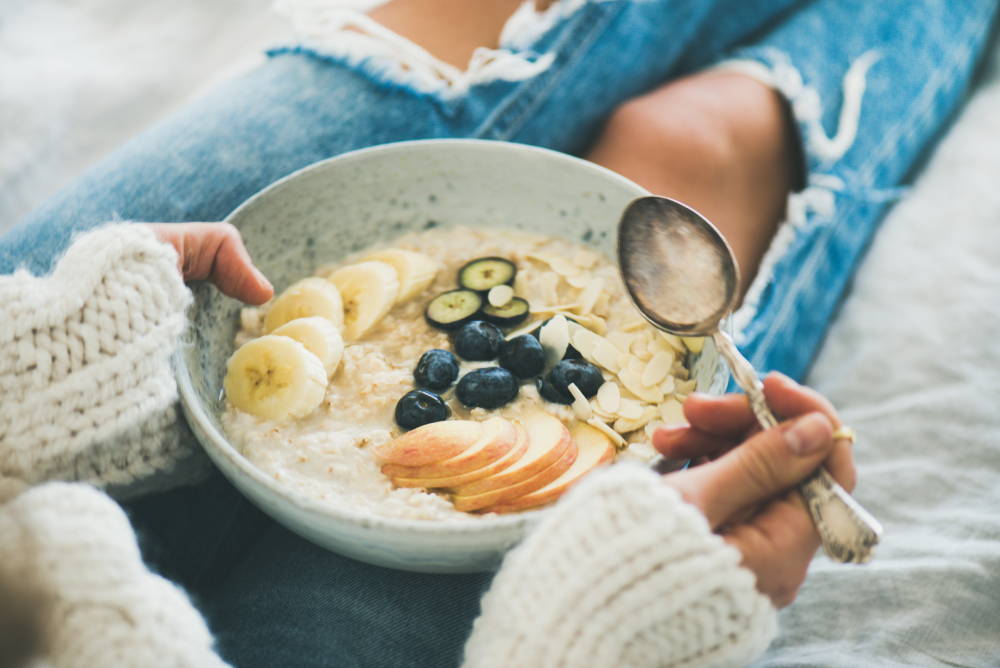 Recipes for the whole family

1. First on the list is our omelet and vegetable muffins! An excellent way to combine vegetables at breakfast and make the regular omelette more satisfying and healthy is simply to bake vegetables with the omelets. Omelet muffins is a quick and easy idea to make, even on busy mornings! Just chop a variety of favorite vegetables, throw in a few eggs with salt and pepper and bake everything in a slightly oiled jug pattern. Baking takes a few minutes and you have an upgraded breakfast.
Recommended vegetables for omelet muffins: red peppers, mushrooms, green onions, herbs, tomato, corn, spinach, grated zucchini and more.
2. Quinoa omelet, yupp you read me correctly. We all know that quinoa is healthy. Here is a new way to enjoy quinoa: combine it with omelette! Quinoa omelet will help you break the routine and make breakfast more enjoyable, but more importantly, it will keep you satisfied over time.
In a medium bowl, mix a cup of cooked quinoa , add 2 eggs, a few chopped green onions, salt and pepper. Fry the omelet with very little oil for about 3.5 minutes on each side, until it becomes golden. Combine the quinoa omelet with yogurt or vegetable salad and enjoy your protein filled meal.
3. Granola and oatmeal
Instead of grabbing a high-sugar delicacy, combine granola, oatmeal, natural yogurt and fruit and have a full breakfast of energy and health. Here are some recommended healthy recipes:
4. Oatmeal and fruit porridge
Oatmeal is a full breakfast with vitamins and energy. It serves as a meal that fills you up and is tasty all while being prepared quickly! You can add a variety of fruit and spices to the porridge and upgrade it in any way you like. In a small pot, mix 1/2 cup of quick-cooked oatmeal with 1.5 cups of milk. Bring to boil and cook together for about 3 minutes. Then add to the mixture what you want: sliced ​​fruit, cinnamon, coconut, honey, applesauce, brown sugar, honey, granola and more.
5. Pumpkin bowl and oatmeal for all you spicy pumpkin latte lovers out there, here is a healthy alternative for your morning. A plentiful dish of pumpkin puree is a great way to incorporate healthy vegetables at breakfast. In addition, pumpkin is a real super-food! It is full of nutritious and healthy fibers. The following recipe will combine pumpkin, oatmeal, almond milk and some spices for a healthy, quick breakfast: 1 and 3/4 cup almond milk (or water), 1/2 cup cooked fast oatmeal, 1/2 cup pumpkin puree, honey, nuts and ground coconut for decoration. In a small pot, bring the milk to a boil, add oatmeal, pumpkin and spices, lower the flame and mix well. Let the mixture simmer for a few minutes and decorate for your enjoyment.
Nuts are high in fat, low in carbs, and a great source of several nutrients, including vitamin E, magnesium, and selenium.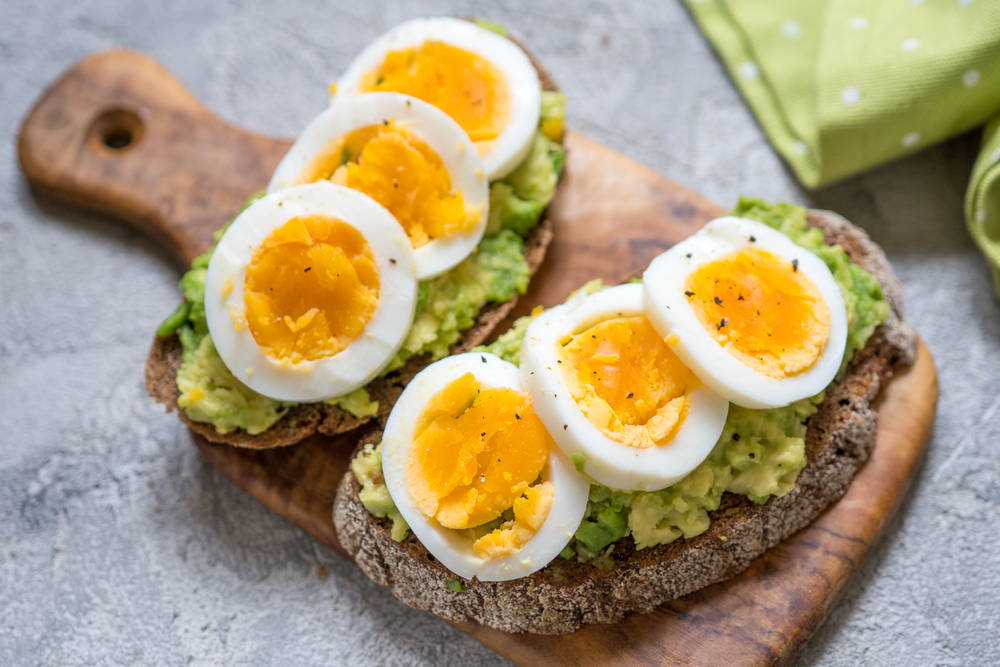 There are ways to naturally boost your energy and sustain it through your day that don't come with a caffeine crash.
How to incorporate collagen into your diet
6. Banana Snack and grilled granola, YUMM. A combination of banana and granola is a winning combination, both in flavors and in the energy you get from the dish. This snack is excellent as a quick, nutritious and tasty breakfast. Preparation is almost as easy as ordering a pizza: Bananas are sliced ​​into 5 equal slices. In each slice stick a stick or skewer, dip the banana in honey and roll over granola or on a mixture of flax seeds and cinnamon. Serve with a natural yogurt and you have a sweet and crazy breakfast.
7. Avocado salad and hard boiled eggs, this salad can be prepared a day or two before you put a little lemon. A healthy, rich and tasty salad that can be prepared in 10 minutes only (if the eggs are already hard). So what do we need? 2 ripe avocados, 3 hard-boiled eggs, 3-4 chopped green onions, half chopped red onion, lemon and salt pepper to taste. The salad should be eaten with a whole slice of real bread, preferably toast. If you are in a hurry, it is recommended that you put a generous amount of salad in the bun and go on your way, this sandwich will keep you full for a long time.
8. Classic egg salad, the classic egg salad is a great solution to hurry, the hard eggs can be prepared the day before and the salad itself is kept well in the refrigerator over time. So what do we need? Hard boiled eggs, mayonnaise (preferably light mayo), chives or green onions. The egg salad will serve you to make healthy and quick sandwiches that can be taken for work and as part of a healthy breakfast including healthy toast and chopped salad.
9. Greek Tzatziki spread which we all love and a delicacy that is well preserved over time. It is made of yogurt, cucumbers, mint and a little olive oil, and it is very healthy. This spread, which is also used as a healthy dip, you can combine various health sandwiches instead of fat cheeses, etc. You can also dip a slice of healthy toast. Preparation is easy and does not require special tools.
Muffins, muffins, muffins! This food is actually a product of mixing a few ingredients in a bowl. Even better, muffins offer a very wide range of options and flavors, thus giving us the opportunity to diversify in our various breakfasts. Here are some ideas for tasty and healthy muffins:
10. Oatmeal muffins! If you are people who love sweet foods in the morning, oatmeal muffins is all you need. Sweet, satisfying and delicious muffins that will make breakfast easier, healthier, and of course more nutritious. The muffins are full of spices and can be easily upgraded by seasonal fruits: strawberries, bananas, apples or apricots are recommended fruits that will make the muffins more tasty.
---
Collagen peptides for your everyday needs
Codeage Wild Caught Marine Collagen Peptides powder nourishes your body to help replenish your collagen levels. Our 100% Pure marine collagen peptides is made from 100% wild caught North American cold water fish and sustainably sourced. Third-party tested and made in a GMP certified facility in the USA, it is one of the cleanest and purest products offered by Codeage.
Collagen is one of the most important proteins in our bodies and the most abundant one. Our marine collagen includes both collagen type 1& 3 for maximum benefits. We find collagen in many parts of our body. Collagen is used in our muscles, digestive system, bones, face, skin, our blood vessels and tendons.
Collagen can be seen as the adhesive of our different body parts. It also helps preserve the natural beauty and elasticity of our skin.
The level of collagen in the body naturally declines over time and our body produces less of it. We can find the sign of this process on our face for example as more wrinkles appear. It also can be felt when our bones are weaker with time.
The marine collagen peptides supports the health and structure of cells and tissues within the body. Knowing that collagen is the primary structural collagen protein in the body, it is essential to the structure of our skin, joints and blood vessels.
With age the integrity and elasticity of our skin is undermined by changes in the collagen structure that previously provided the skin's youthful firmness and elasticity. The skin appearance can largely depend on the structure provided by those collagen proteins.
For a youthful skin and healthy nails and hair, give marine collagen a try in your breakfast recipes. You can also add a scoop of Codeage Marine Collagen in your omelette, coffee or even pancake mix for added health benefits. You'll soon enjoy a natural, healthy, and beautiful glow along with a delicious dish.