2019 Health Horoscope: Expectations For Your Wellness, Love & Career In The New Year

2019 is fast approaching, and the time of the year where people around the world plan for personal improvements and tweaks to their lifestyle is a perfect place to restart parts of your life you feel are lacking. Using one of your free horoscope readings for the upcoming year, you may get a good idea of a few things to consider as you look towards your health, love life, and professional aspirations in 2019. Even if you're new to zodiac readings and don't quite understand your zodiac sign, this is a good place to get introduced to the truths you may find about yourself in the stars!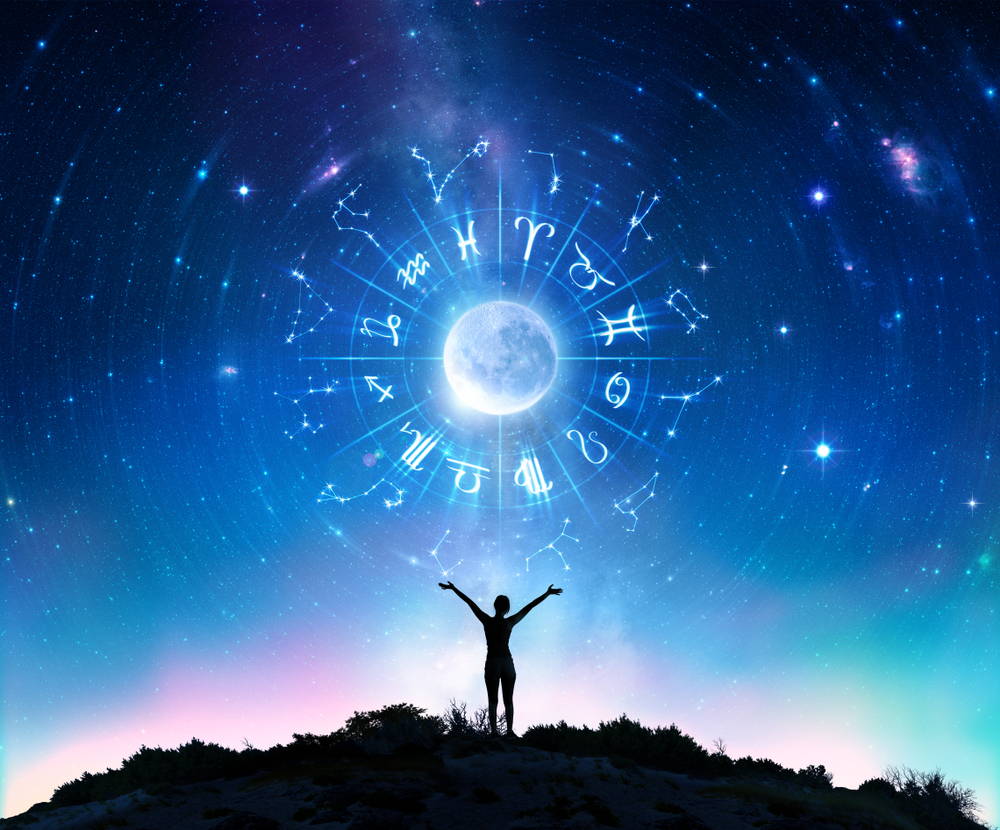 July 2's solar eclipse in Cancer is set to lead you seek different changes in all aspects of your professional and romantic life. If you've been considering a move out of your hometown, state, or country, or even a simple move from the suburbs to the city, 2019 is your time. Careful planning in the beginning of the year will lead you to the move of your dreams after the sun and moon meet. This move might be crucial to a better mental state as well. The wrong fit can mean more intense feelings of depression and anxiety, so reflect on what's best for you to make sure your mental wellness in in tip top shape. Without inner peace, you can't begin go open yourself up to love or career achievements.
2019 is set to bring some major changes to your life, but you've got this! On March 7, Uranus, the planet of innovation, enters your sign for the next seven years, leading to intense feelings of creativity and energy for your deepest passions. Uranus enters your sign to help elevate your ideas and voice to new heights, so take advantage of this. Make time to grow yourself as a person inside and in your relationships. That might mean making new friends in unfamiliar social circles to increase motivation to be more physically active, or simply give you less stress about being social.
The moon is a Gemini's financial planet, so be ready for eclipses on January 21 and July 16. Lunar eclipses mean certain things are coming to an end, but endings mean new beginnings, and if you stay prepared, you can accept these losses and turn them into big wins! How we deal with change is important, and that's where healthy routines come in handy. Meal planning and staying on top of your fitness regime means you have something to fall back on when other things like work feel like they're out of control. Plus, Jupiter, your personal planet of love, is set to help you yield stronger, more meaningful romantic and platonic relationships. If you're in order, you'll be ready to reap all the rewards of these positive relationships.
For the past 7 years, Uranus has brought your career a bit of turbulence. The planet of change and innovation has been in prime position to set you for a tailspin, but you'll be happy to know that it's changing in 2019. Make sure to take these trials as lessons for the future. You likely grew wiser and tougher from the challenges that came your way. Taking each test you're given and turning it into a lesson is key to staying mentally well in the new year. Do not bring negative energy with you into 2019, only wiser understandings of who you are and what you're capable of.
Jupiter and Uranus move into positions that will help your creativity and prosperity in the new year! This means you have the opportunity to capitalize on some great opportunities if you keep your eyes open. This year will lead to you reaching your goals, but they won't come without hurdles. Take each lesson in stride and stay the course. Eclipses happening this year hit you hard because your planet is the Sun, but fear not, take this time to think about your actions carefully. Humility might seem like a mental trait, but physically, we thrive on knowing our own value and not deriving it from others.
Jupiter's movements are set to leave you feeling very comfortable in the new year. As the planet of luck and good fortune, 2019 is an advantageous year for your home life! Saturn is also entering your fifth house of entertainment and love, meaning you'll be loving your home and also feeling no need to leave it for adventure and happiness. Make sure to maintain this harmony by managing your work life. Home and work life balance is key to a sustainable lifestyle, so know when to bring work home, and when to leave it behind for more "you" time. Focusing on hobbies can be an easy way put yourself first and make sure you're giving yourself the attention you need to succeed.
From its comfortable position in the sign it rules (serious Capricorn), Saturn is running the show this year. Focused on achievements and success. Set goals. Follow a plan.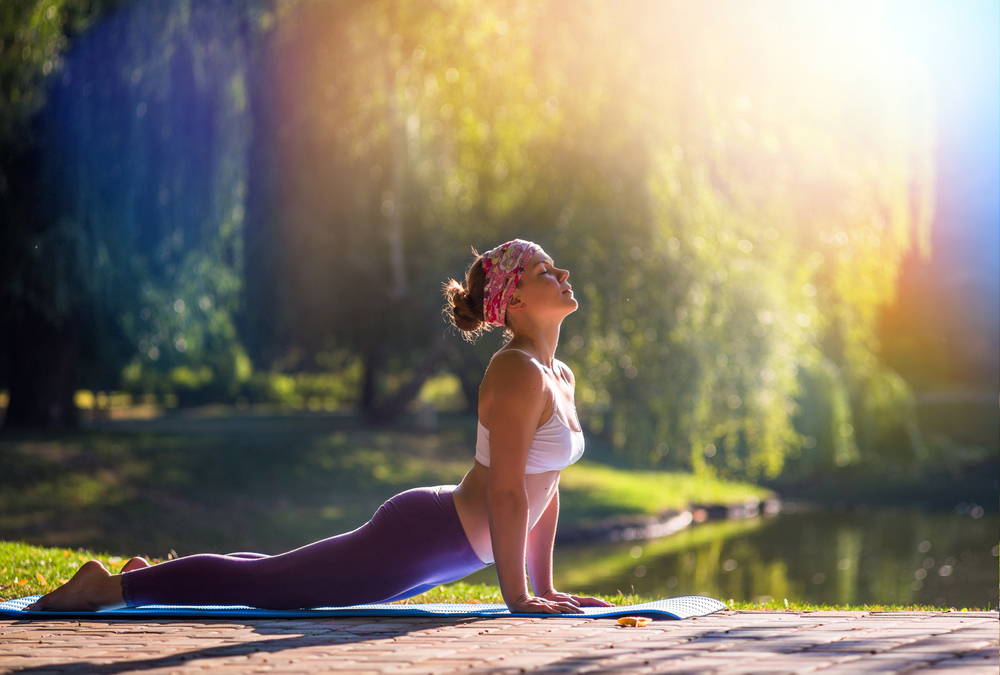 On March 7, Uranus, the planet of innovation and change, is getting in position to positively affect your deeply emotional and sexual relationships. The next seven years will involve a lot of experiences with life and death you may not have seen up to this point in your life. Make sure to look alive when 2019's lunar eclipses come around. Your career planet is, after all, the moon, and new tips on success are yours for the taking if you stay centered and true to yourself. Psychological practices of staying "centered" in your daily life can ensure a healthy physical body and mental brain.
Scorpio Horoscope Reading

In 2019, your verbal and written interactions take the forefront. Your ruling planet, Pluto, makes it so you are set to be more task-oriented and focused on goal-setting and goal-achieving. Use 2019's creative energy to help you fine-tune your approach to generating and seeking out opportunities. If you find yourself as a more reserved individual, applying your strategic nature to improving your communication with friends and coworkers. While uncertainty seems like it breaks us, it makes us mentally and physically stronger. If we're adaptable to unfamiliar stimuli, we are more likely to survive; it's elementary evolution!
Sagittarius Horoscope Reading

2019 is going to be your strongest year in recent memory! Your ruling planet, Jupiter, moved into your sign in early November 2018 and is going to bring personal growth to you that is unprecedented in all the stars. Make sure to use this opportunity to travel and experience new cultures! A bit of adventure is immensely beneficial to your physical and mental health, so a trip you have been putting off might be advantageous to you in the new year.
Capricorn Horoscope Reading

This new year will be all about being the most honest version of yourself. Saturn, the planet of rules and regulations as well as your ruling planet, is going to guide you into expressing your most intense positive and negative emotions all year long. Remember that it's all about balance — we are as good as our best qualities as well as our control of our poorer qualities. Being aware of them helps us control them. By being in control of our actions and behaviors, but setting realistic expectations, we can accurately make plans for ourselves and set goals worth striving for.
Aquarius Horoscope Reading

Uranus is making big moves this year, and so are you! His positioning will mean great things for your home and family. The past seven years have centered around your communication with family and friends, but now, it's time to restructure things for your best interest. The next seven will reorganize your living situation, as well as relationships with friends, family, and even strangers you've yet to meet. Stay observant of the people around you how they respond to you as you progress through 2019. Familial drama can weigh heavily on us, so make sure to know when to help and when to step away for your physical and mental health's sake.
Finances and communication will become even more important to your inner peace this year thanks to Jupiter. If the last few years have seen your spending get a bit out of hand, now is the time to regroup. You've conquered this time of unruliness and it's about to turn from chaos to financial stability. Changes are coming and Jupiter will now ask you to fine-tune the way you think and act out your life's choices. The more we focus on qualities and less on material things, the better. It keeps us grounded and mindful for what's to come and who we can become.
The key to getting through a Mercury retrograde this year is to follow your intuition. If it feels right, it probably is right.
The power of nature for your mental health
Codeage Smart Mushrooms capsules are a blend of mushrooms and herbs specifically designed to support brain health, the central nervous system function and mental performance. Codeage Smart Mushrooms uses the best traditional functional mushrooms and herbs available to enhance the mind as well as overall health.
The nervous system controls everything in our bodies to keep us healthy and strong. Codeage Smart Mushrooms is a product specifically designed to help you in that process. Providing our brain and nervous system with the smartest nutrients available is an effective way to keep sharp and moving in today's fast paced world. For thousands of years, cultures around the world have used specific mushrooms and herbs for their unique health and nutritional properties.
To create a smart mushroom and herbs blend, we started sourcing optimally dried organic functional mycelium. We selected Lion's Mane and Reishi mushrooms for their powerful support of neurological and adrenal functions. Next, we added Ginkgo and Bacopa for their ability to keep the brain healthy day in and day out. We included Cordyceps in the product for its support on the immune system and its ability to increase energy and performance. They can also help support the liver function which is critical to most functions of the body. We have also added Gotu Kola (Pennywort or Centella asiatica) for its antioxidant and anti-inflammatory properties. Finally, we selected Ashwagandha for its ability to combat stress and depression as well as enhance hormonal balance.
If you look at your horoscope today, 2019 looks promising for zodiac signs off all planetary positions. Keep your health and wellness at the forefront of your latest resolutions for the new year, and thrive on all the stars have to offer!