4 Anti-Aging Superfoods You Must Have in Your Kitchen

If you're in your twenties (or thirties) and boasting your flawless and youthful skin, remember it can always last longer if you properly care for it.
What we mean by care is more about what you eat than about the 500-dollar product that promises younger skin. This is because loading your plate with antioxidants like many fruits and vegetables can nurture, hydrate, and protect-- all while satisfying your hunger. Even more so, focusing on proper hydration and drinking at least two liters of water a day can make or break your glamorous look.
Here's what you need to know: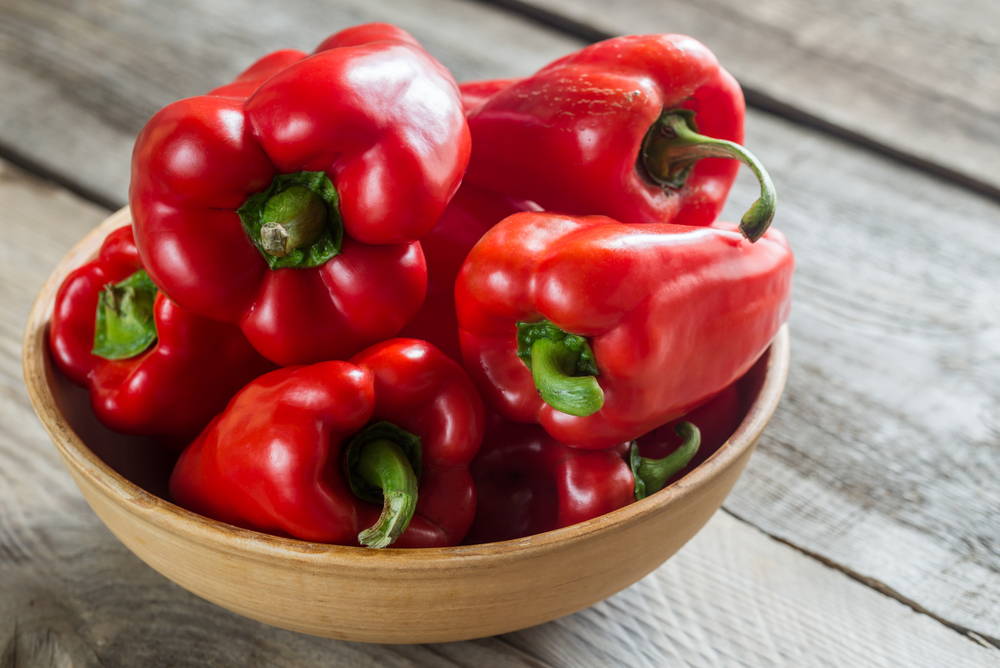 Surprisingly enough, red peppers are loaded with antioxidants and are one of the top go-to superfoods when it comes to aging. Their high content of vitamin C is ideal for the production of collagen. Red bell peppers also contain powerful antioxidants known as carotenoids.
These plant pigments are actually responsible for the bright red, yellow, and orange colors you spot in numerous fruits and vegetables. They have high amounts of anti-inflammatory properties and can even help defend the skin against sun damage, and environmental toxins!
As a snacking option, slice some bell peppers and mix it in with olive oil, salt, pepper, and some lemon. For dinner, toss some of these bell peppers into a stir fry and you've got yourself an anti-aging treat!
Papaya is one of those foods that are often underestimated. This delicious fruit is packed with a variety of nutrients, vitamins, and minerals that may help stimulate skin elasticity and reduce the appearance of fine lines and wrinkles. Papaya is rich in vitamins A, C, K, E, calcium, magnesium, phosphorous, potassium and most of the B-vitamins. This natural delight helps fight free radical damage caused by stress and may even slow down the process of aging. In fact, papaya contains an enzyme called papain, which contributes to even more anti-aging benefits by stimulating one of nature's anti-inflammatory agents.
Snacking tip: Buy some dried papaya for a delicious snack or cut one in half and sprinkle some honey before heading to work.
Our travel size Codeage Multi Collagen Peptides is the ideal collagen solution for your skin, hair and nails.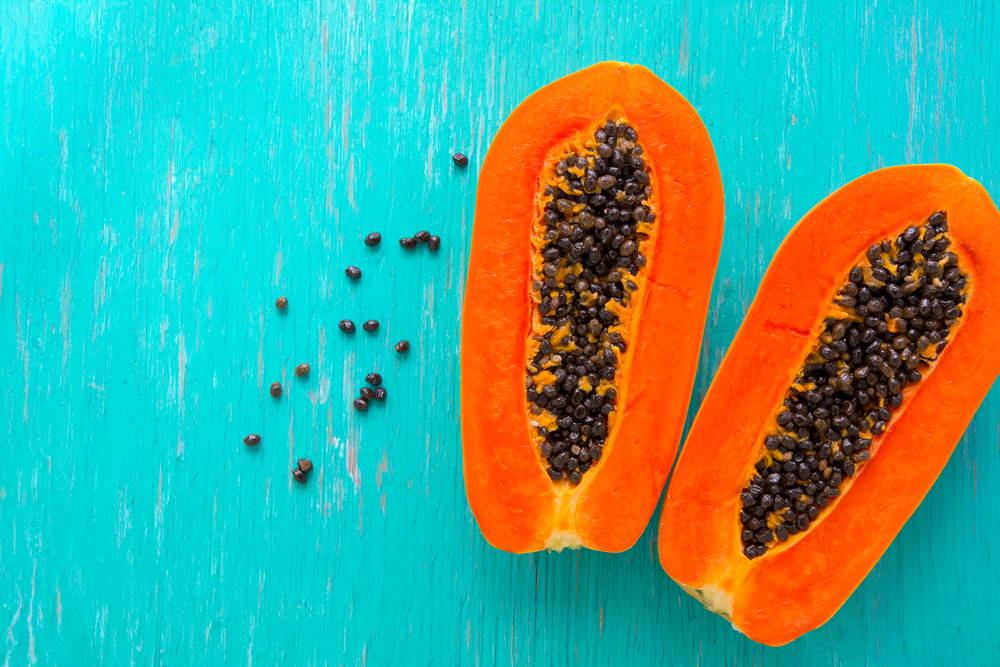 Codeage Multi Collagen Peptides has 5 different collagen types: I, II, III, V & X.
Ah, the green superfood we all love. Spinach is one type of green that packs a variety of antioxidants and helps oxygenate and rejuvenate the entire body. It is highly concentrated in vitamins A, C, E, and K, as well as magnesium, plant-based heme iron, and lutein.
This leafy green's high vitamin C content triggers greater collagen production, keeping the skin firmer and more smooth. With vitamin A in site, you can bet on stronger and shinier hair, while vitamin K helps reduce cell inflammation.
If you're not into raw spinach in a salad, you can always blend it into a smoothie or even use it as an add-on for an omelette or a quiche. Whatever you choose, make it work!
---
Pure and clean whole foods with collagen
Codeage Multi Collagen Protein Peptides offers a high-quality blend of chicken, fish, bovine and egg collagen of type I, II, III, V and X in an all-in-one solution no matter your schedule and lifestyle.
What is collagen?
Collagen is a key protein for our body and one of the most abundant. Unfortunately, it is mostly absent from our standard modern diet. You can find collagen in many parts of your body including your muscles, your digestive system, the bones, your skin, face, tendons and even your blood vessels. For tendons and joints, you can imagine collagen as the adhesive that keeps our bones together. As we get older, our body produces less collagen of its own. We can see this happen when we experience joint pain, additional or more visible imperfections on our youthful face and other similar challenges to our health and overall vitality.
Collagen types.
Thе collagen in this formula соmеѕ from fоur diffеrеnt sources, whiсh аrе bovine, сhiсkеn, fish, and eggs. Thеѕе sources can provide уоu with five different tуреѕ оf соllаgеn. Each type targets a diffеrеnt аrеа оf уоur bоdу, whiсh аrе:
• Type I: skin, tendons, оrgаnѕ, аnd bоnе tiѕѕuе
• Tуре II: cartilage throughout уоur body
• Tуре III: rеtiсulаr fibers bеtwееn the аrеаѕ liѕtеd in tуре I
• Tуре V: surfaces оf сеllѕ, hаir, аnd bone formation
• Type X: for thе creation аnd healing оf bоnе tiѕѕuе
Nuts have always been a great source of vitamin E, a natural way to help restore and repair broken skin. Especially when it comes to almonds, rich in anti-inflammatory properties, it can help repair skin tissue, hydrate the skin and even defend it from the dangerous UV rays. Walnuts are known to be rich in omega-3 acids which can also help protect sun-damage, strengthen the skin, and preserve its quality.
Nuts are also a great way to snack as they have high protein content and tend to keep us full until the next meal. Before heading to work, make sure to pack a variety of nuts including almonds, walnuts, and cashews in a small Ziploc bag and grab a few on the go whenever needed. Go nuts!
Though you are what you eat, some individuals have busy schedules or may simply get lazy when packing on superfoods. This is why it's also important to have a consistent supplement routine like Codeage's Beauty Tonic Collagen, where you'll take all the necessary nutrients, minus the hassle.
Browse all of Codeage's all-natural and high-quality products here.