Collagen - A Novel Way To Boost Beauty, Wellness, Vitality

Collagen is a vital protein found in the body, making up many of the essential connective tissues in skin and muscles that help keep the skin firm and youthful. Collagen in the body also contributes to a natural glow, shiny hair and strong nails.
As we age, collagen breaks down in the body faster than it can be replaced naturally. It is essential to replenish lost collagen to maintain the skin's elasticity and enjoy continued health and vitality. Maintaining collagen levels can be achieved through a balanced diet and by using collagen supplements to enhance collagen production in the body.
Collagen has been considered the "fountain of youth" for centuries, dating back to ancient china when women consumed foods such as animal hides in hopes of slowing down the aging process and benefiting from its wellness-boosting properties. Today, collagen supplements are a popular way for people to include more collagen in their diets and reap the many health benefits it provides.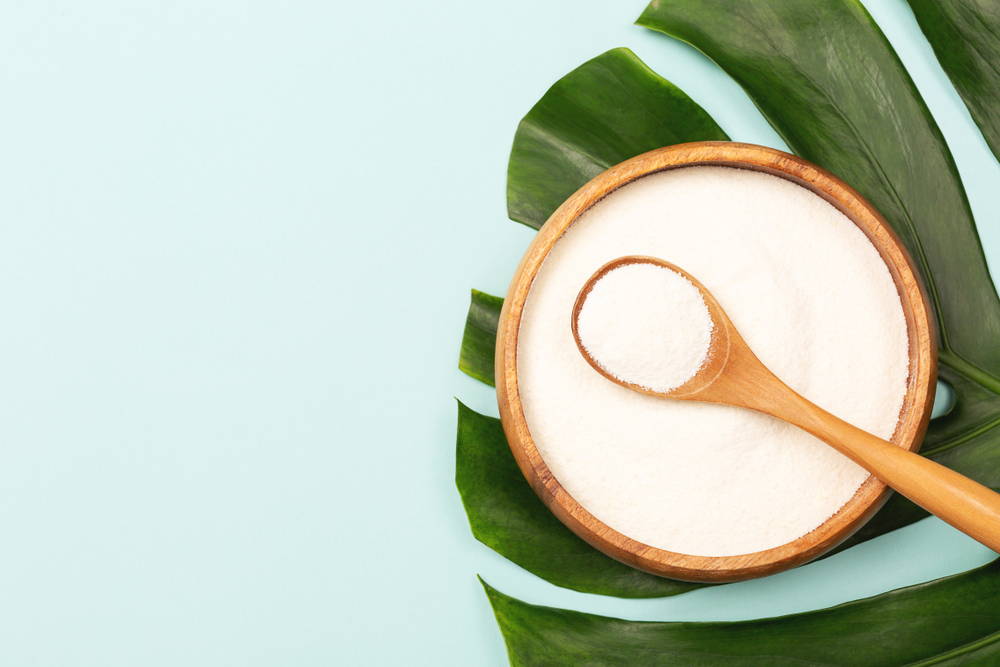 Collagen supplements are available in a variety of forms, including collagen peptides powder and collagen capsules. A spoonful of collagen powder in your coffee or morning shake is the perfect way to start your day off on a healthy note. Both collagen powder and collagen pills are versatile and flavorless, and can be dissolved into any hot or cold foods.
The type of collagen supplement you choose to use depends on your preference. No matter the form you choose to use, including more collagen in your diet will boost your health and wellness, whether you incorporate a powder into your favorite recipes, or take a collagen pill daily.
Collagen protein supplements can come from a variety of different sources. Some collagen protein supplements are derived from fish or marine collagen, while others are sourced from bovine proteins. The main difference between the two is where they are sourced from, and both sources contain vital proteins that are beneficial to supplement your diet and provide many health advantages.
The body also uses collagen for our skin, hair, muscles, and more.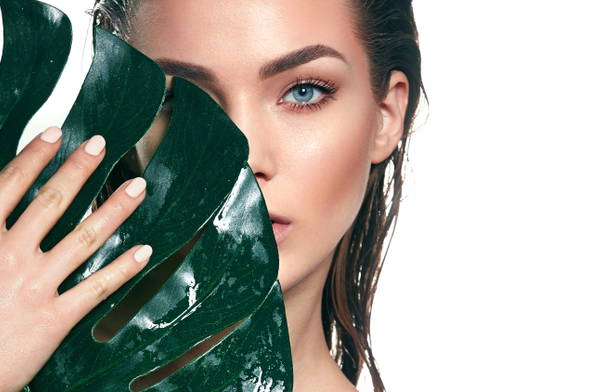 5-30 mg of collagen per day can not only help with skin & hair improvements, but as well as rebuilding, supporting muscle & joints.
Collagen supplements offer many benefits that can help boost your beauty, health and overall wellbeing.
One way collagen supplements might enhance your health and beauty is by strengthening your hair and nails. Because collagen is naturally present in your hair and nails, taking collagen supplements might replenish collagen that was lost in these areas over time, allowing your hair and nails to grow back stronger than ever. Many people who take collagen supplements notice their hair becoming shinier, stronger and thicker, and their nails becoming stronger and less likely to peel.
Collagen has been proven to enhance the growth and repair of cartilage in your body, helping relieve joint inflammation and pain as shown in this study. Taking collagen supplements might prompt the body to produce more collagen naturally, which leads to increased flexibility and stronger joints and bones.
Collagen supplements are a great choice for helping relieve pain in people who suffer from joint inflammation or arthritis. Collagen supplements can also be extremely beneficial to the skin. Studies have shown that oral supplementation of collagen peptides could lead to increased skin elasticity and improved skin moisture. As we age and collagen is lost throughout the body, collagen supplements can help retain youthful skin, and help prevent fine lines and wrinkles from forming.
Another benefit of collagen supplements is that they might aid in helping hungry feelings in combination with a healthy diet and exercise. Because collagen is a protein, adding a collagen supplement to the diet can aid in feelings of satiety and fullness and help people refrain from overeating. It has also been shown to help maintain lean muscle mass as we age. There are very few health risks associated with collagen intake, making it a great supplement choice to round out a healthy diet.
---
Pure, clean & easy to mix chocolate peptides.
Codeage Multi Collagen Chocolate Peptides offers a high quality blend of chicken, fish, bovine and egg collagen of type I, II, III, V and X with chocolate flavor in an all-in-one solution no matter your schedule and lifestyle.
Collagen is a key protein for our body and one of the most abundant. Unfortunately, it is mostly absent from our standard modern diet. You can find collagen in many parts of your body including your muscles, your digestive system, the bones, your skin, face, tendons and even your blood vessels. For tendons and joints, you can imagine collagen as the adhesive that keeps our bones together.
As we get older, our body produces less collagen of its own. We can see this happen when we experience joint pain, additional or more visible imperfections on our youthful face and other similar challenges to our health and overall vitality.
Nutrition and lifestyle have an impact on the level of collagen of our body and can lead to collagen depletion. It is a good idea to always try to maintain good levels of collagen to avoid having depleted collagen levels in our organism.
Our collagen powder is unique in that their ingredients are sourced from several diffеrеnt аnimаlѕ and are specially formulated to provide different types of collagen all-in-one.
MCTs are high quality fats that are easily absorbed and used by the body for a source of energy. Consuming MCTs while following a keto diet can help you increase the number of carbs you eat while still remaining in a fat burning state of ketosis.
Collagen can be included in a variety of delicious recipes to boost your health and wellness. It is flavorless and odorless, so adding it to your favorite recipes won't change the taste. Collagen powder can easily be mixed in to fruit smoothies and post-workout shakes.
For a delicious chocolate collagen shake, mix 2 cups of coconut milk, 1 frozen banana, 2 tablespoons of almond butter, ¼ cup raw cacao powder and 2 scoops of collagen peptides.
Or, try mixing some collagen powder in with your favorite green juice for the perfect detox drink to start your day off right. Collagen can also be purchased in creamer form and included in your morning coffee for a quick pick-me-up.
Collagen powder is a great addition to baking recipes for an added protein boost. Try out these delicious, easy and healthy chocolate chip collagen cookies:
Ingredients:
¾ cup almond butter
¼ cup raw honey
2 tablespoons coconut oil
2 eggs
3 tablespoons collagen powder
1 cup coconut flour
1 teaspoon baking powder
1 cup dark chocolate chips
1. Preheat the oven to 350 degrees fahrenheit.
2. Mix all ingredients together.
3. Spoon balls of dough onto greased baking sheet three inches apart.
4. Bake for 15 minutes until golden at the edges.
Collagen protein can also be included in savory dishes. Try adding a scoop of protein powder to soup for an added protein boost. The collagen powder will act as a thickening agent, creating a thick and hearty dish.