Cutting Edge Self-care Remedies for Healthy Perfect Days

The institution of self-care has broadened over the years with the great advancements made in the field of medicine more so in the recent decade.

The nature of modern lifestyles is very demanding which makes it even harder to prioritize on our most intricate needs and wellness. People no longer have time for proper meals or the discretion to indulge in activities that invigorate their mental, emotional and physical health.
The fact, however, remains that only you have an absolute understanding of how balanced your mind and body is. Only you have the power to strike the perfect balance between the two and we are more than eager to facilitate you with top of the line self-care activities that are scientifically proven to articulate a perfect harmony to your industrious days.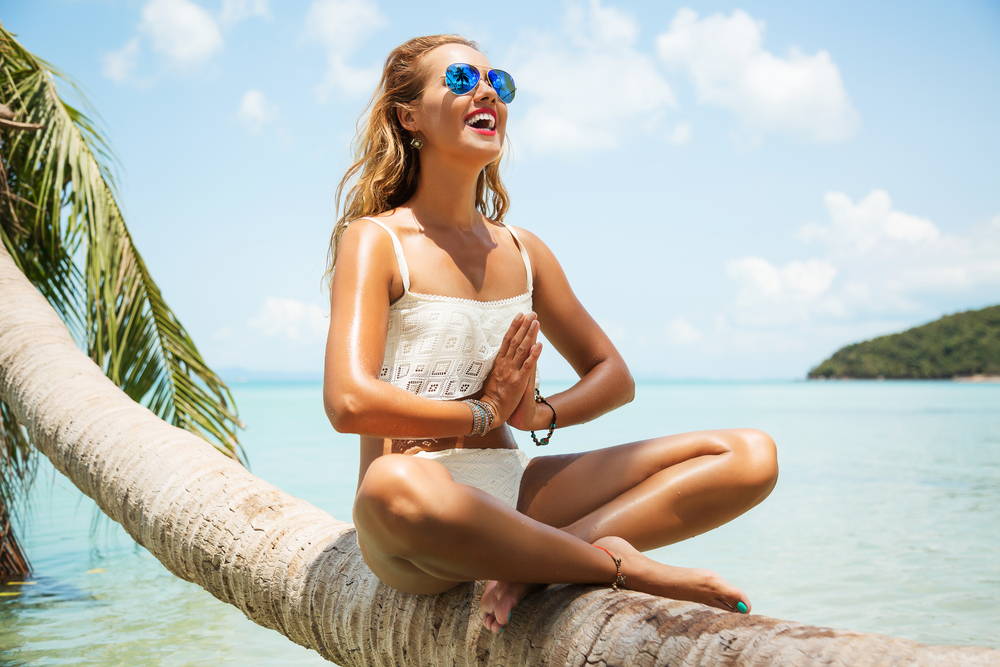 Principles of an effective self-care strategy

Self-care works best for diligent people who are conscious and motivated to attain an optimal state of being. In so doing they are able to suppress their day to day stressors as well as triggers that offset them.
This implies that desirable self-care strategies should not serve as a means to avoid your shortcomings in life using money as a distraction. Taking care of yourself aims to a balance your state of health for high self-esteem and confidence in your abilities when pursuing your everyday ambitions.
The fundamental principles that should guide your self-care activities include:
Self-acceptance. You must be in touch with the current state of every element that defines your personality including your physical, mental, social, emotional, spiritual and even professional needs.Self-awareness makes your self-care activities more targeted to a definitive purpose. Start a self-care journal to document you daily accomplishments and things set future targets.
Wholesome Meals. Balanced nutrition is the cornerstone of a great day. Processed foods have high salt content which leads to heart complications while most junk foods lack nutrition value to the body and also lead to complications such as obesity. Focusing on meals that have nutrition value not only boosts your immunity but also keep you energized all day. Take for instance meals with high levels of magnesium and chromium. Such enhance the production of serotonin which fashions perfects moods for you all day long. Meals rich in iron, calcium and vitamin B6 also focus your moods but most importantly to women undergoing their menses, they help in stress management while increasing their blood content. Considering skin care for men, the essential vitamins replenish their skin and helps prevent breakouts. Start your busy day with a heavy breakfast and you will be all set for the better part of the day.
Workout Routine. This is a great way to stimulate active brain chemistry for a more coordinated body response. Exercises are crucial for people seeking practical anti-aging solutions and tolerance from disease. Looking good has a direct implication to how good you feel about yourself. Indulge in self-care activities such as stretching, yoga and meditation for stress management and relieving anxiety.
Conscious consumerism. In regards to medication, you should only use supplements and dosages recommended by a certified health practitioner. Multimedia marketing and social media platforms are more diversified in our day and age and virtual lifestyles get portrayed in an unrealistic manner that makes actual lives seem deprived. The health of your self-esteem depends on the influences you expose yourself to. Subscribe to online platforms that let you laugh or are informative. Seek contention in what you have at the moment because falling victim to modern marketing trends will leave a void inside you cannot possibly fill with material possessions.
Creating an enabling environment. Everyone needs a support system to keep them motivated and make informed choices in life. An enabling environment is hygienic and lets you be presentable in your social and professional circles. A positive environment also includes surrounding yourself with individuals who are optimistic in life. Lack of an elaborate support system generates self-defeating patterns in your personality which deteriorates your self-esteem.
5-30 mg of collagen per day will not only help with skin & hair improvements, but as well as rebuilding, supporting muscle & joints.
The role of essential oils in self-care strategies

There are very limited ways to effectively influence your central nervous system every day. Essential oils, however, top the list when considering natural remedies to take care of yourself on the nervous system. Such can be applied topically or aromatically by smelling them.
Essential oils in the field of aromatherapy have been perfected for thousands of years now and with the right application, they can give your days a special edge.
In this category, you are spoilt of choice from the long range of essential oils specified for different occasions. They elevate your moods, viable in stress management, sooth common pains, and boost your energy levels in a matter of minutes. (Beginners guide to using essential oils)
Getting a handle on inflammation

In the golden age of technology, the risk of getting infections has grown exponentially. From substandard products, common allergens, communicable infections, inorganic foods… the list is endless when reviewing things that make you susceptible to infections. You can, however, counter chronic inflammations by managing your diet with items rich in Collagen. Collagen plays an active role in balancing the conditions in your digestive tract with its potent anti-inflammatory properties. Collagen can be obtained from supplements but the best way to get a steady supply in its raw form is in bone broth and sardines.
Bone broth contains high proportions of collagen from joints, cartilages, and bones. This essential protein accounts for a third of overall proteins present in your body. It also helps in men's skin care keeping you young by maintaining skin elasticity and preserving your immune system.
---
Codeage Bone Broth Collagen capsules are formulated to be a premium blend of nutrients coming from real, whole food, including Type II collagen, generally absent in modern diets.
Bone broth protein is a stock or soup base made by slowly simmering the bones of animals for 10 hours or longer with health promoting herbs and spices. Cultures have been making bone broth for as long as civilization has existed, and perhaps even longer. Our ancestors wanted to get all the nutrients they needed, and did not have access to modern technology and supplements. The easiest way to get all of their nutrients was through preparing the bones. Bones and bone marrow in particular are key resources for our immune system. The same is true about the animals we eat. By making organic beef and chicken bone broth, we are able to access the nutrient supply that is stored in the bones. In our busy and modern life, it can be difficult to take the time to prepare bone broth everyday which make our organic bone broth collagen capsules the perfect on the go supplement.
Codeage Bone Broth Collagen is a nutritional supplement we have created because, just like you, we live in the modern world and want to make the most of each and every day. We started with the best organic chicken bone broth protein we could find. Chicken collagen provides type II collagen as well as chondroitin sulfate and glucosamine. Then, we added organic beef bone broth protein, which is rich in types I and III collagen. Type I collagen helps with skin. Type III collagen is known to help with muscles. We also added organic adaptogens. First Ashwagandha, then turmeric and alma berry. Finally, the natural sodium and potassium from the bone broth protein itself provide important electrolytes.
Exercising self-care with a great road of responsibility in today's lifestyles is easier said than done. With the strategic tools described in this guide however, you will systematically create time for yourself and exercise cutting-edge techniques that bring a special cheer to your daily obligations.
It is plausible to designate sufficient rest time and develop consistent sleep cycles. Sleep is therapeutic and without getting it in standard measures your day will be characterized by fatigue and foul moods.
When the mood is right slip into a warm bath with a book in hand, a tall glass of your cherished beverage and delight to soft music in the background. It is always a good time to levitate your soul with quality you-time.
Get a fresh perspective to life with practical self-care remedies for healthy perfect days!