How to Enjoy and Not Indulge This Thanksgiving

Thanksgiving can be a trying time for many of us when it comes to our relationship with food. We either over-indulge or significantly reduce what we eat, either the day of or the week before. These responses to a Thanksgiving meal, or three, are both extreme. There is a way to find a balance this year. It is possible to enjoy your Thanksgiving favorites without indulging. The important thing to note is there is a difference between the two; enjoying versus indulging.
Enjoying is….
-Having a serving of your favorite dish
-Eating until you feel full
-Not being overly concerned with what the meal will do to your body – this leads to confidence and balanced eating.
Indulging is…
-Having multiple servings of your favorite dish
-Eating until you feel uncomfortable
-Being overly concerned with how what the meal will do to your body – this leads to self-defeat and over-eating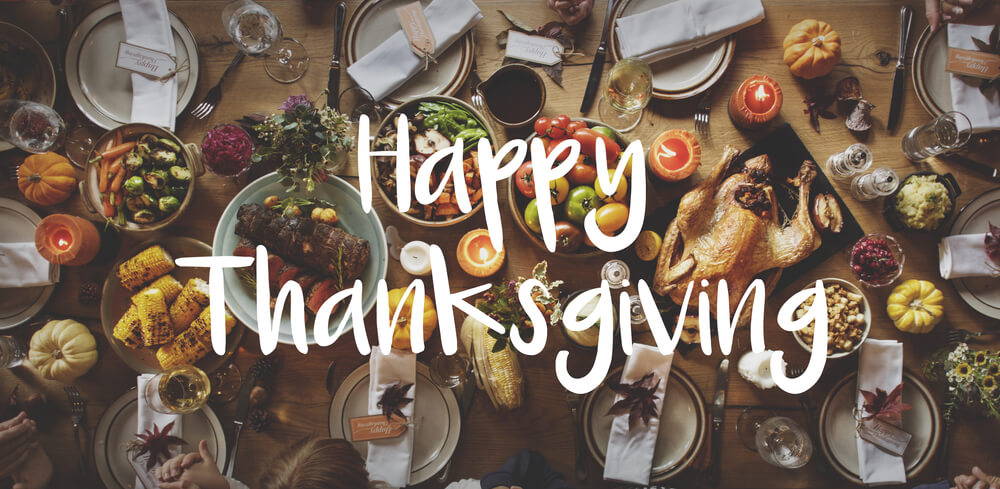 There are some dishes at Thanksgiving that are perfectly healthy and guilt-free, while others could use some revision to improve their nutrient content. While this isn't necessary, making some small changes to your favorite items could help you enjoy your Thanksgiving meal rather than indulging and feeling guilty.
Refined white rice is a staple at just about every Thanksgiving meal. It isn't necessarily a food we crave; we just think it must be there to be complete. Of course, we eat it, smothered in gravy, even though we really didn't want it. This carb-loaded dish can easily be exchanged for a more nutrient-dense alternative like brown rice or quinoa.
Brown rice or quinoa will increase your satiety because of the protein and fiber content. It may also improve the nutrient content of your meals providing more vitamins and minerals than starch filled white rice.  
A Thanksgiving meal isn't complete without some form of fried vegetable. Yet again. These are items we're just used to seeing, not that we necessarily crave. So why not put a healthy twist on those calorie-dense, fat-loaded staples?
Roasting vegetables like carrots rather than glazing them with sugar and butter is a quick and delicious way to cut down on the fat and carbs. Carrots are nutrient-dense and may provide a decent amount of vitamin C and A, both of which can help with immune health, a great addition for this time of year.*
Steaming vegetables is a quick way to cut down on calories without losing flavor. Stewing vegetables like tomatoes and okra, rather than frying them, is a great alternative for these side dishes.
Thanksgiving may be the perfect time to start some new food-related traditions. With chronic disease on the rise and the growth of knowledge regarding dietary causes, why not make a Thanksgiving ritual of healthy foods?
It can be fun to research and create new dishes. Make it a goal to find new ingredients you've never tried, like new fruits or vegetables. You can add a new dish to the meal each year and within a short time you have loads of nutrient-dense sides to choose from. Now you have a healthy meal and memories from finding and preparing them with family.
Eat a diet high in fruits and vegetables to keep your immune system stronger.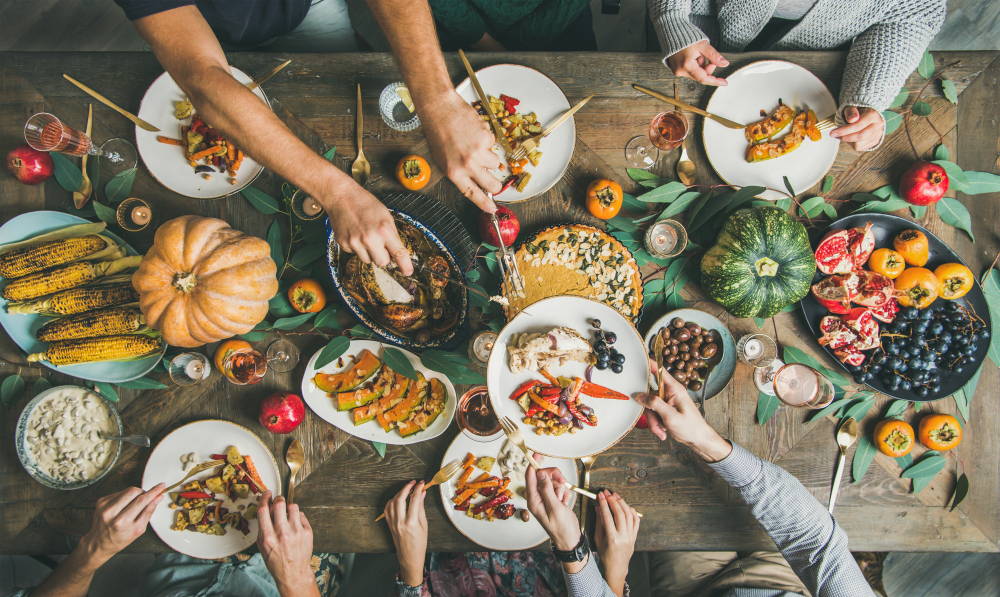 There are some additional steps you can take to prevent indulging while still enjoying your Thanksgiving meal.
Foods that provide vitamin D include: fatty fish, like tuna, mackerel and salmon.
The essential vitamin for women
An advanced all-in-one multivitamin for women with over 25 essential vitamins & minerals. Designed to provide a set of daily nutrients a woman needs for overall support.*
Complete formula including vitamin A, B, C, D, E, K, and biotin, folate, iodine, magnesium, omega-3, along with activated minerals

Powered with real whole foods and organic herbs

Women's blend with a combination of amla berry, boron, camu camu, fermented turmeric, holy basil, sage and more

Probiotics and enzymes

Natural, vegan, non-GMO, dairy, soy and gluten free

Made in the USA in a cGMP certified facility - Third party tested
It is best to follow a balanced diet that focuses on whole foods like fruits and vegetables, whole grains, lean and plant-based proteins, and low-fat dairy if necessary. Diets don't have to be difficult as long as you are educating yourself through reputable sources. Remember, weight loss isn't the overall goal your lasting health is what is important.