Ways to Help Strengthen the Immune System

The immune system is composed of many of the body's organs, proteins, and cells that can work together to help protect against harmful substances like viruses and bacteria. Fighting pathogens is a primary role in the body, but it can also help figh against damaged cells which can lead to illness and disease.*
Nutrients that can be vital to a healthy immune system include vitamins A, C, E, B6, and the mineral zinc. Vitamin A can be found in foods like spinach and broccoli. Vitamin C is known for its connection to citrus fruits but can also be found in bell peppers, broccoli, and spinach. Vitamin E is a fat-soluble vitamin found in nuts, seeds, avocados, and some fish. B6 is in most animal products, but sources from lean meats like poultry are ideal. Lastly, zinc is overlooked for its health benefits, but is important for healthy cell function and is found in many shellfish like crab, lobster, clams, and mussels along with eggs and whole grains.*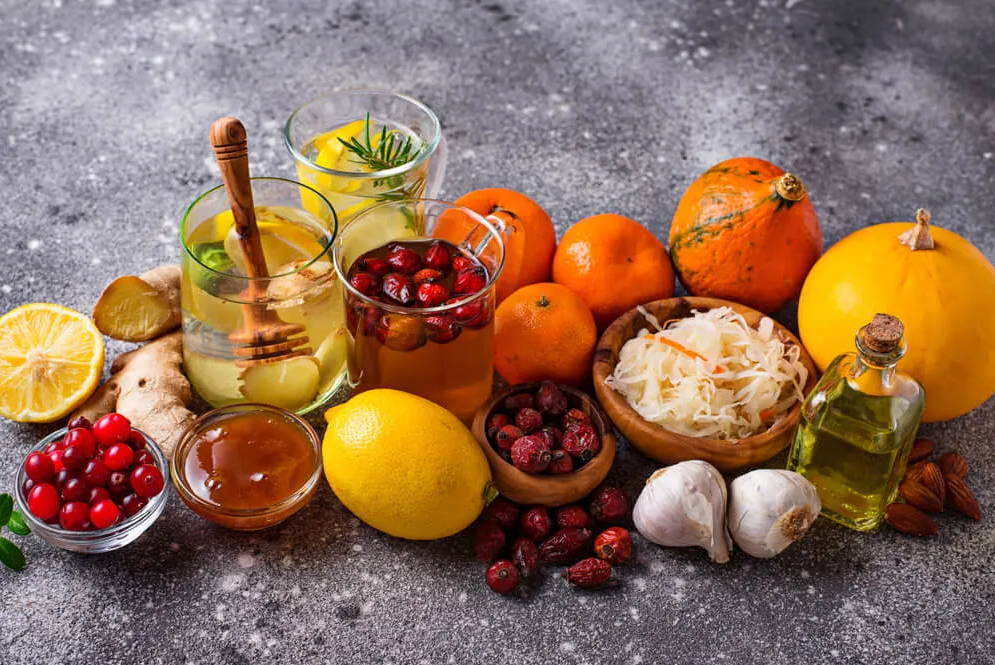 Taking time out for relaxation can be a good way to reduce the stress in your life.
1. What is the most important strategy or advice that a person can follow to help optimize immune health?
Integrate specific foods and nutrients into your diet and exclude others that negatively impact your immunity.*
Nutrients that can be vital to a healthy immune system include vitamins A, C, E, B6, and the mineral zinc. Vitamin A can be found in foods like spinach and broccoli. Vitamin C is known for its connection to citrus fruits but can also be found in bell peppers, broccoli, and spinach. Vitamin E is a fat-soluble vitamin found in nuts, seeds, avocados, and some fish. B6 is in most animal products, but sources from lean meats like poultry are ideal. Lastly, zinc is overlooked for its health benefits, but is important for healthy cell function and is found in many shellfish like crab, lobster, clams, and mussels along with eggs and whole grains.*
While these vitamins and nutrients can be necessary for a healthy immune system, it is equally important to eat a balanced diet focused on whole grains, lean or plant-based proteins, along with fruits and vegetables. Following this diet pattern may ensure you are getting in these vital nutrients.*
2. What is the most important thing to avoid?
A diet filled with refined carbohydrates and sugar may negatively impact your health in more ways than just poor immunity, but this certainly is a factor.* These nutrients, commonly found in processed convenience foods, may be highly inflammatory creating a heightened, and unnecessary, immune response by the body. If this state is allowed to progress a chronic state of inflammation might negatively impact the immune system along with gut health.*
With this information in mind, it is important to avoid those processed convenience foods like baked goods, chips, and glutenous grains.
Get enough sleep. Eat well. Keep exercising. Maintain good hygiene.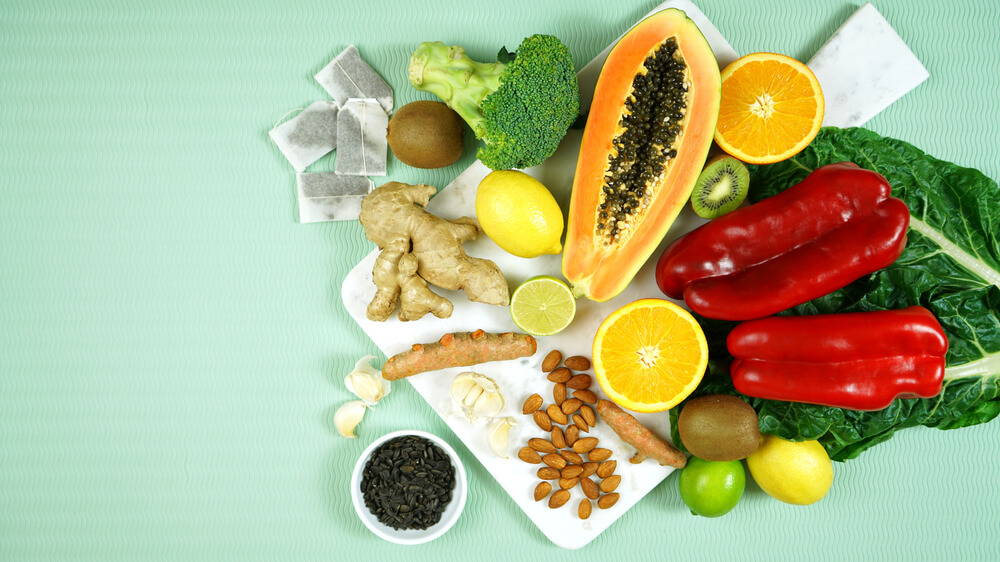 3. Why is gut health important to the immune system?
The gut houses the body's microflora; a collection of bacteria, good and bad, that can be linked to overall health and immunity. Numerous studies have shown that your gut microflora may provide many clues to your overall health and well-being. Many digestive problems and disorders can be linked to imbalances of bacteria or yeast in the gut, which in turn may lead to other serious conditions affecting the whole body.* Probiotics, good bacteria that can be taken or ingested to replenish the microflora, might inhibit the spread of disease-causing bacteria and yeast by regulating the acidic environment in the gut. Some strains might even produce their own type of natural antibiotics.*
Women's Fermented Multivitamin
An advanced all-in-one multivitamin for women with over 25 essential vitamins & minerals. Designed to provide a set of daily nutrients a woman needs for overall support.*
Complete formula including vitamin A, B, C, D, E, K, and biotin, folate, iodine, magnesium, omega-3, along with activated minerals

Powered with real whole foods and organic herbs

Women's blend with a combination of amla berry, boron, camu camu, fermented turmeric, holy basil, sage and more

Probiotics and enzymes

Natural, vegan, non-GMO, dairy, soy and gluten free

Made in the USA in a cGMP certified facility - Third party tested
4. Why is the eating by the rainbow important? Is there a simple strategy for doing so?

Colorful foods, like fruits and vegetables, contain natural plant compounds known as phytonutrients, like carotenoids and flavonoids. These compounds can be used by the plants for protective benefits.* When we ingest them, our bodies might receive similar benefits, primarily in antioxidant form. Antioxidants work in the body to remove or reduce free radicals and toxins that can cause cell damage and lead to acute and chronic diseases.* This is why eating a variety of colorful foods can be important for health, along with taking in essential vitamins and minerals in food form.*
One of the strategies to get in many colorful foods each day is to add a new fruit or vegetable each week.* Within a few weeks, you've discovered new foods you enjoy and ways to cook them. Blending fruits and vegetables into shakes or smoothies is also an effective way to eat the rainbow for those who are busy.